← Back to Writings
The Story Of My Life
Going to a university of technology was a strong concern from my daddy who insisted even when a university of agriculture offered me an engineering course.Straight from secondary school I wanted Petrochemical engineering because oil was the big thing in my country. As time pass and I began to evolve, I wanted computer science after roaming for something I really want to put my energy into and turn into a career.
Mathematics && Computer Science
My love for Mathematics was genuine, even classmates and teachers during my secondary school days could testify to this. In short, solving problems was one of the areas that came natural. I could play football all day or teach people what i learnt trying to solve a problem, nothing couldn't match the Joy of staying up through the night trying to find solution to a problem.
Staying with computer science while we had to make a choice in 300L was so much ease and I was just waiting to become the real me with whatever thing I will be taught in the university hoping it will make the difference. I was happy with the life ahead despite silent fears and storms that hurried across my path.
First Glance at Computer
Computers were like gold around 2005 generally in Nigeria based on my family status you did not get to see a computer not until my uncle who was staying with us got a desktop computer and the whole house celebrated - he was an electrical engineer who finished from the same university I would eventually go to study computer science. My family could not afford a desktop computer and you will visit friend who had computer to play games and stay over until the night was calling.
University
During my 100L, I met with some friends in the department for advice and asked them what I could learn to be come better they told me to learn programming and there after I stumbled on SQL - oracle 10g, 11i was a thing in Nigeria then and after semester my department had a culture of organizing training and seminar and I registered. That was the beginning of my adventure up until now.
First Glace at Programming
After the training I didn't know what I could do with only
SQL and learning a programming language was the next thing to be able to save data programmatically and I was very much excited with the possibilities of Java and C#. I struggled a lot with becoming better in Java and C# and I wasn't happy with my progress. Friends started building thing and we did come to lecture and discuss the thing we were learning, building and mastering as it was the culture in my university especially the computer science and engineering folks.
HYPE and Failure
I was known to be good with .NET Technologies, a big brother volunteered to teach me and motivated but still I couldn't say I have mastered or learnt programming as an art. I would be leaving university soon and i wanted to code big time but i didn't understand how to build a complete software. I loved doing things on my computer which was a gift from my dad as a requirement for school but I couldn't find my stack. I couldn't find my niche. I was homeless and needed an eco-system to build my career on.
New JavaScript Fan Boy
Simple advice sometimes go a long way, a senior colleague said to me after years of encouraging me , learn JavaScript and know how to use some of it's main frameworks and use some software collaboration tools like git. I could have assumed in all my life that was the best piece of Advice I have ever received. It changed my life forever.
Immediately after university I started the serious learning of JavaScript and opportunities like working in, from a hub to stay the whole day and night was made available. The beginning of the fire started several night sessions when I would write a function and get undefined, I would be heart broken, but I never gave up.I worked with the likes of Usman Abiola and the boss -xniyi of cmapit. i learnt a lot. I was part of the team that organised 2 major events sponsor by cmapit in collaboration with github and jetbrains - I was very happy.
Pre-Nysc Days
Staying in back in the university after final exams helped me understand why I need to get better at programming. Staying inside UCH quarters came access to quality life and constant electric power supply. It was where I lived and learnt to code going for NYSC. This were the days of little beginning.
Service year was coming and I wanted to work in a tech related environment so that I could advance my skills and be ready for post-nysc. I will say a few thing about my nysc days in the next episode.
Thanks for Reading and keep coding
---
Comments Should Load Here 😜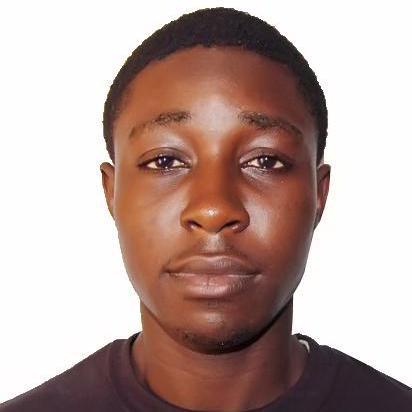 Written by Oluwasetemi Ojo Stephen {...OOS}, A FullStack Developer (Reactjs, Nodejs, Typescript), currently lives in Osogbo, Osun State Nigeria with my lovely and priceless Wife Temidayo .🎈
Say Hi to Him on Twitter.
You can search through my blog using custom tags• 🏷 .
Click here to read more about me. For RSS feed.🌍